Briefly about Health Management Information Systems
A Hospital Management system includes services that integrate and simplify the work of healthcare professionals and their collaboration with patients. Without a proper healthcare facility management system, a hospital would not be able to commendably keep good staff, care for patients, or make good revenue.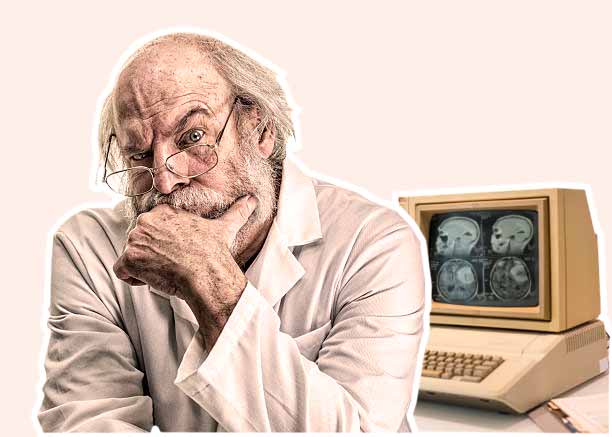 Health Management Information System is considered to be the current trend and boom to every hospital administrations and management.
---
Why is HMIS (or Hospital ERP) mandatory for your hospitals and how it improves your clinic quality?
HMIS or ERP solution focuses on excellent coordination between Healthcare organizations like Hospitals, pharmacies, Polyclinics & Clinics, and patients, making e-health a very successful and effective approach.
Hospital Management Information System provides you different advantages like adaptive, innovative, affordability, and more. A quality HMS needs to have provisions for managing and documenting the hospital aspects like doctors, billing, patients, inventory, insurance, pharmacy, support staff, HR, diagnostics, radiology, reports, etc.
---
Some of the benefits of the HMIS (or ERP for Healthcare) for your clinic includes.
Quick and easy access to the records and other data of the patient.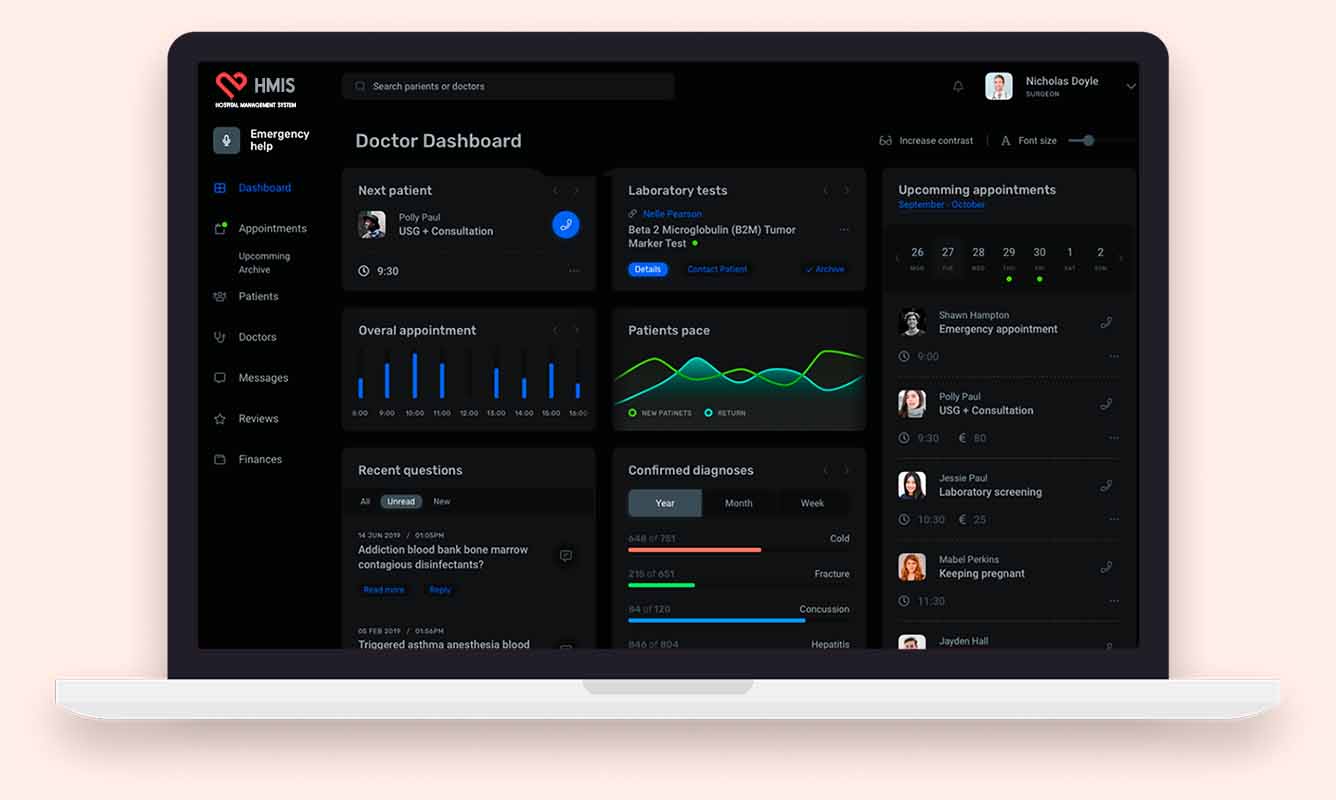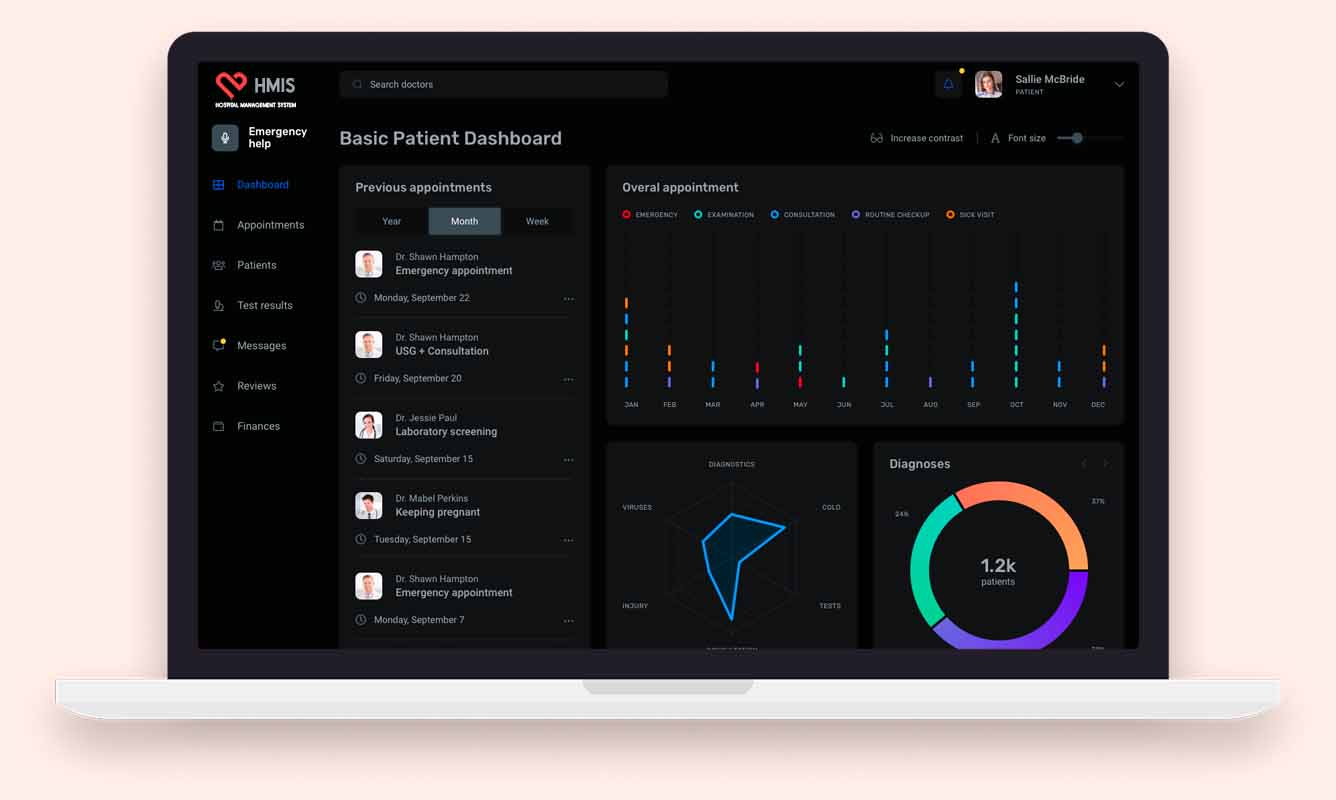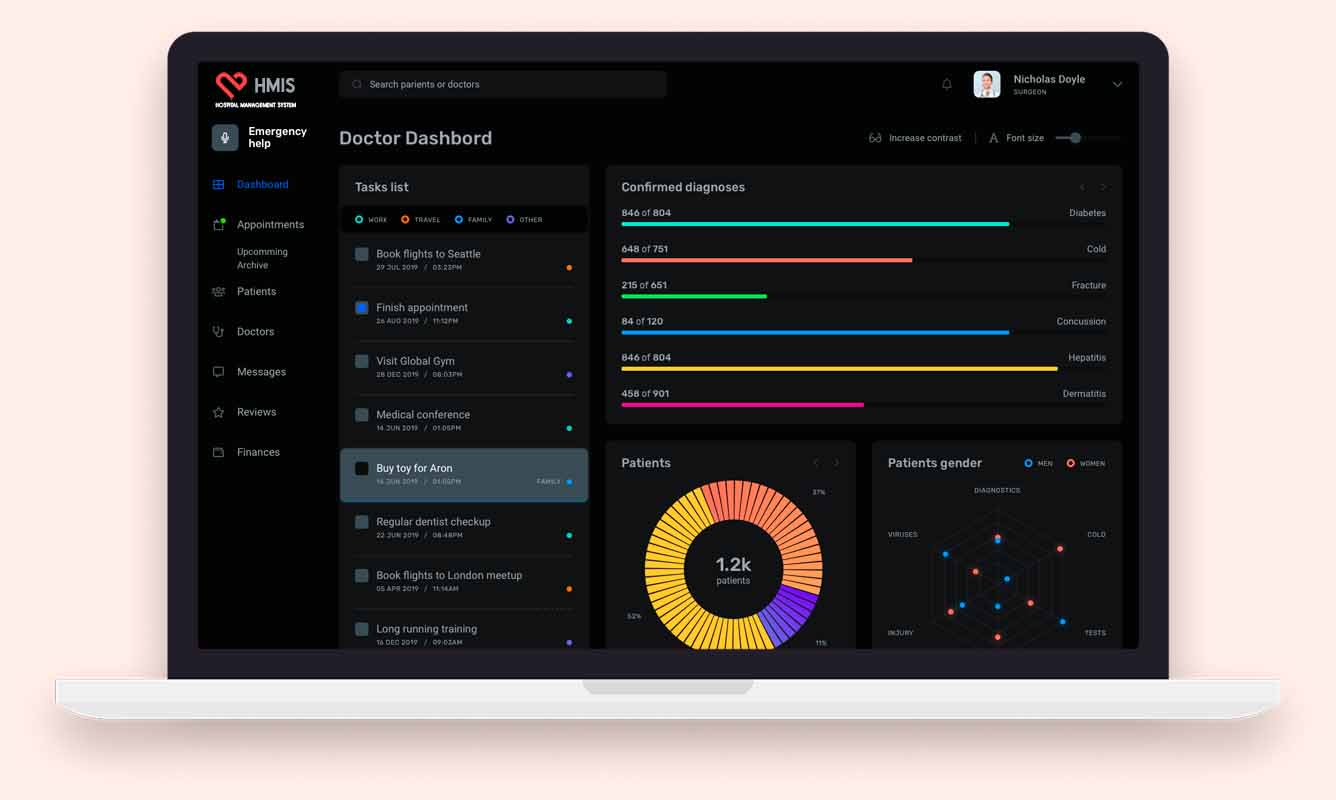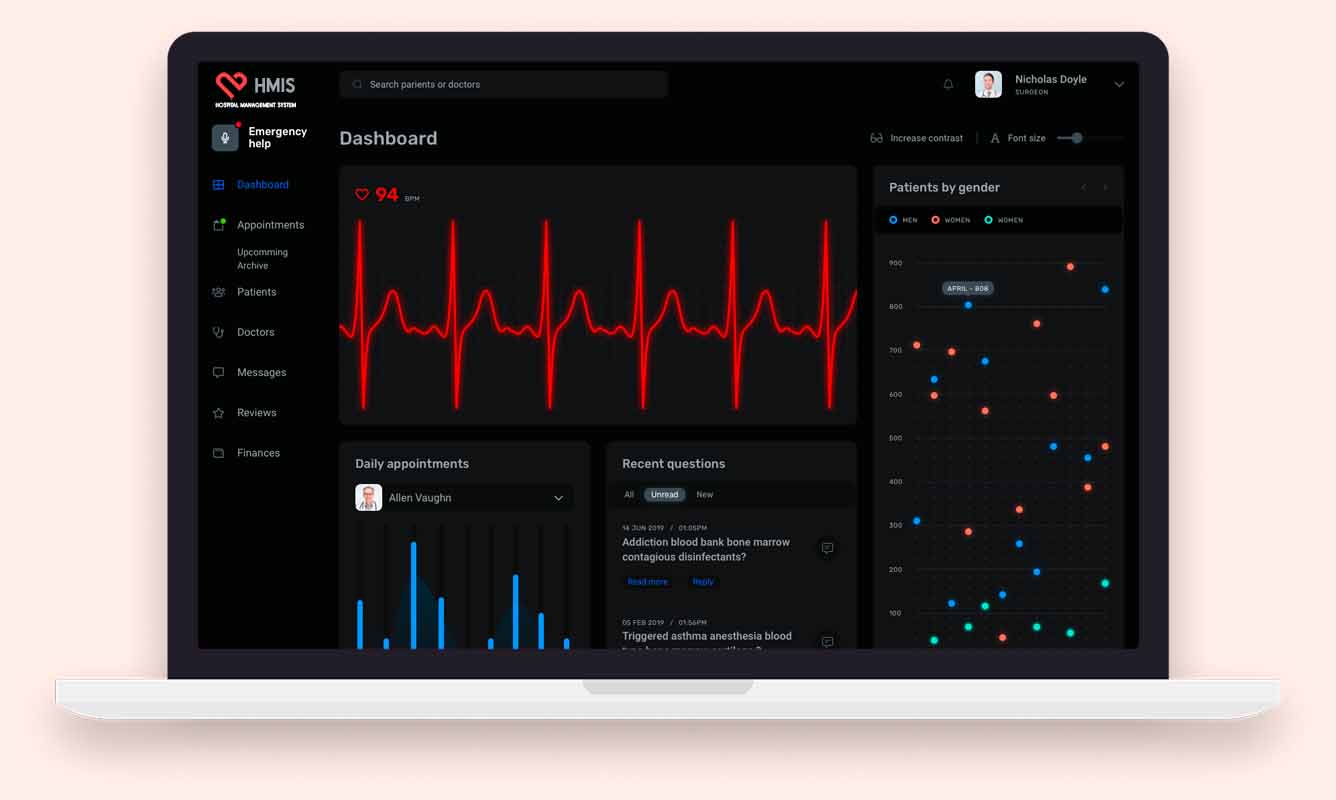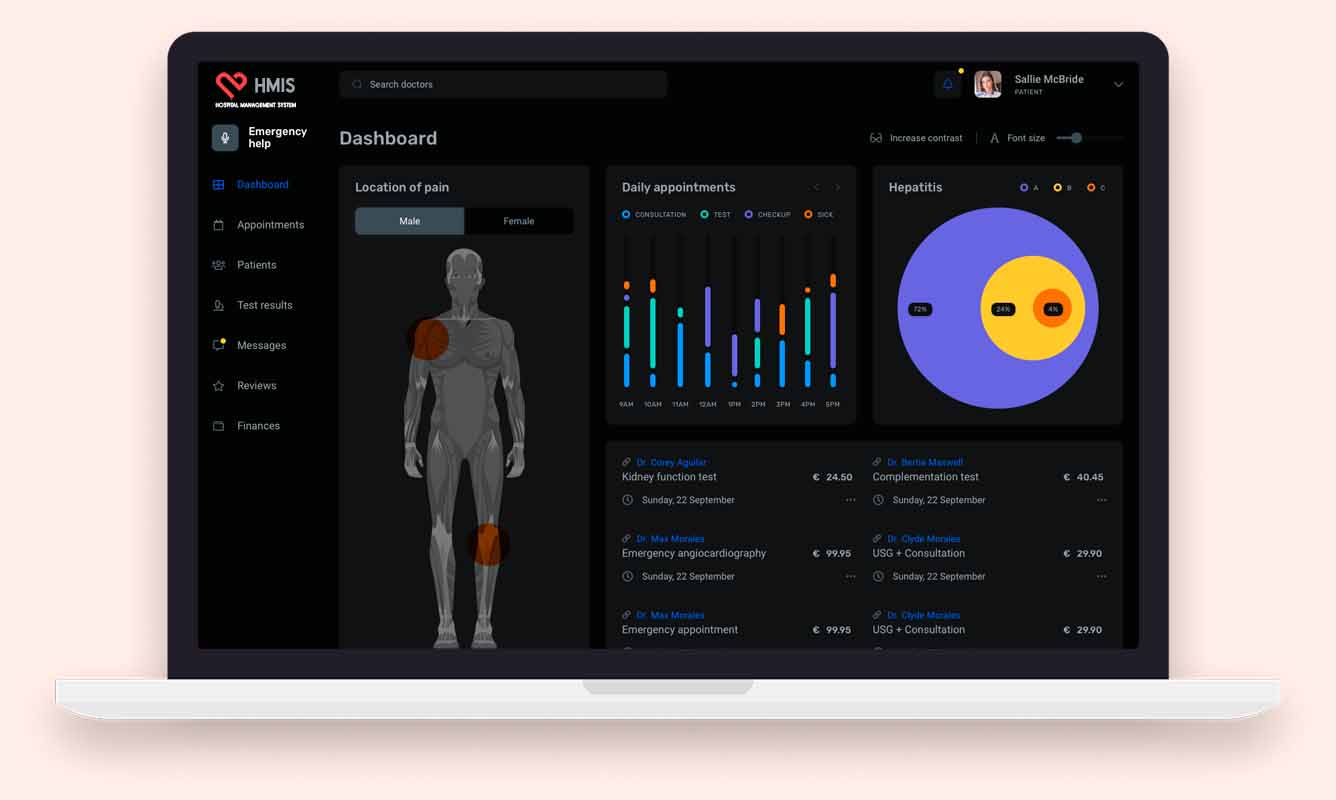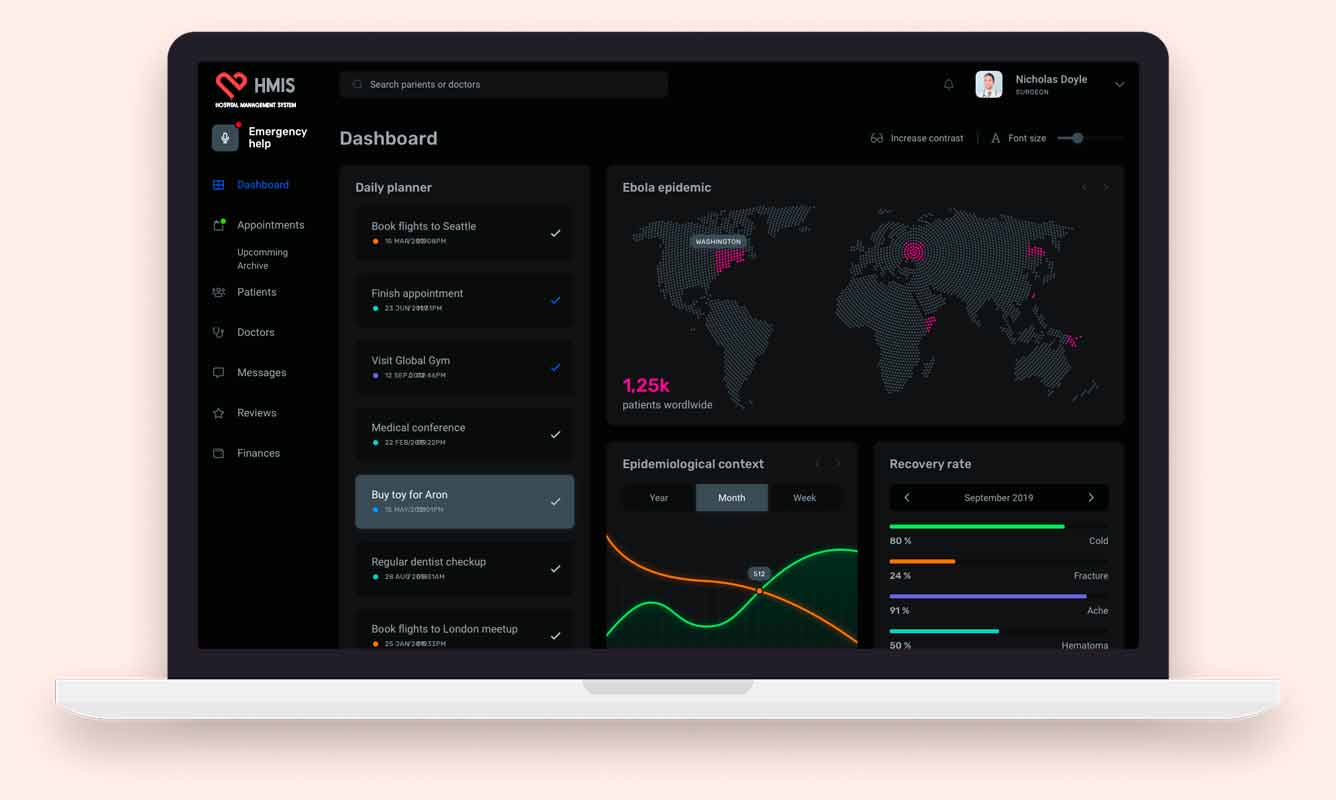 In addition to eliminating paper files, our ERP software provides easier access to records by reducing the time it takes to locate the information.
Staff collaboration.
Staff members can share the most current data, allowing for augmented diagnoses and treatment plans for patients.
Improved patient confidentiality.
A secure HMIS will protect a patient's privacy by using moden crypto algorithms and crypto methods
Operational cost visibility.
Besides enhancing record-keeping, ERP allows an organization to monitor budgetary functions, purchasing, cash flow and overall operating performance.
Industry compliance.
Multiview ERP programs are adaptable to meet all necessary regulatory requirements, including HIPAA.
Reduced organizational costs.
By consolidating operations like billing, purchasing and inventory control into one automated system, you can combine or eliminate the job duties of some employees.
Payment processing.
There are entire software suites that are devoted simply to payment processing. The good news is that with robust case management software, HMIS users can have this function under the same umbrella as all of their team's other essential functions. This eliminates the need for yet another software subscription, unnecessary team training, and additional login information. Instead of keeping track of yet another process, the professionals working to combat homelessness can focus on their ultimate goal.
Process integration.
With all functions connected in one system, operations such as appointment logging, registration, laboratory information and data from specialists can combine into a single process.
Network protection.
Multiview's ERP platform provides amplified protection against denial-of-service attacks and spoofing.
Real-time updates.
Records update in real time to improve precision and avoid conflicting information. Staff members can access the most current data.
Staff training.
Training never ends for professionals working in the non-profit and social work fields. An HMIS makes it easy for case managers to familiarize themselves with a continuum of care processes, clients, and standard operating procedures.
Having good Hospital Management Software provides the ability to exchange health information electronically which can help you to provide high quality and safer care for patients while creating tangible enhancements for your organization. It results in better health care service and efficient management.
Keeping and recording data in a traditional way is very hectic and takes up a lot of time and space. Every industry is now automating their functions. Hospitals are also now adopting Hospital billing software to ease up their work. Here we point out the advantages of Hospital Management Systems.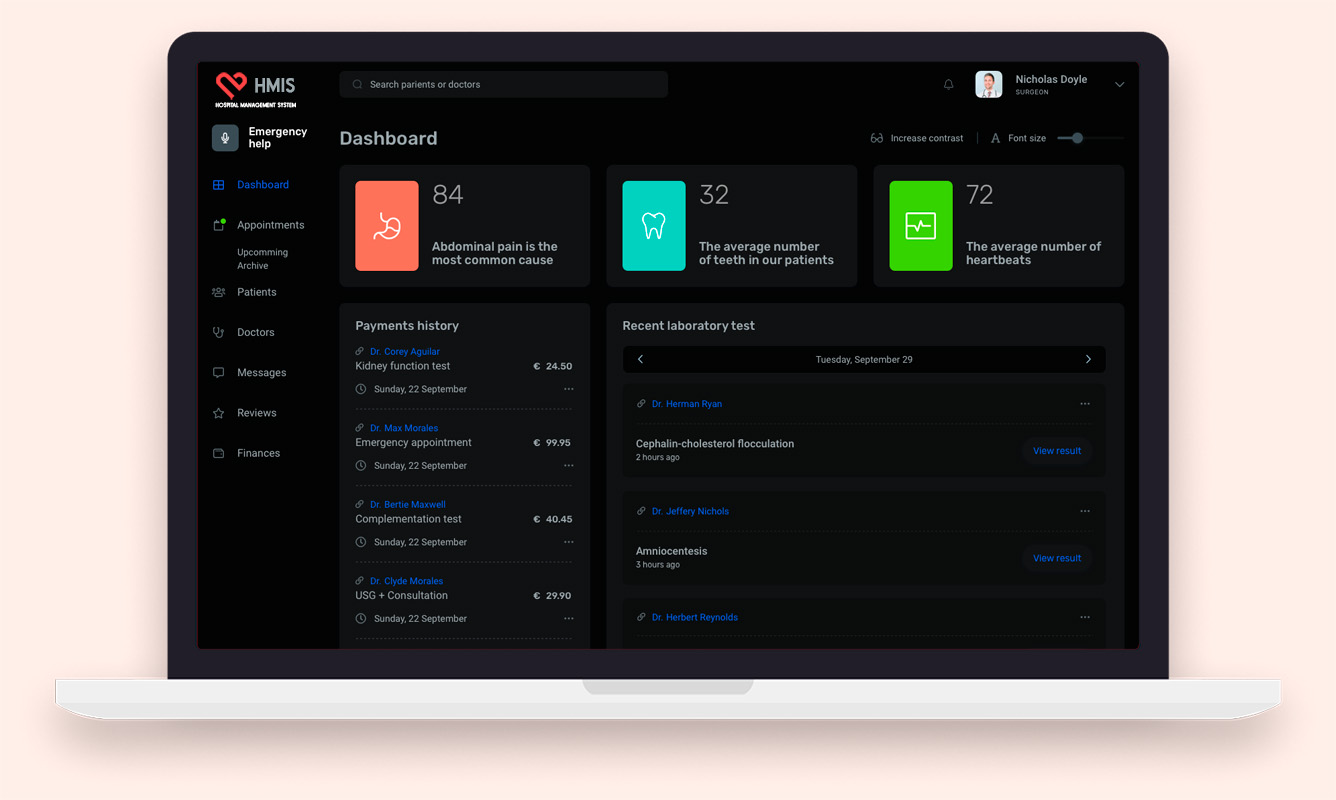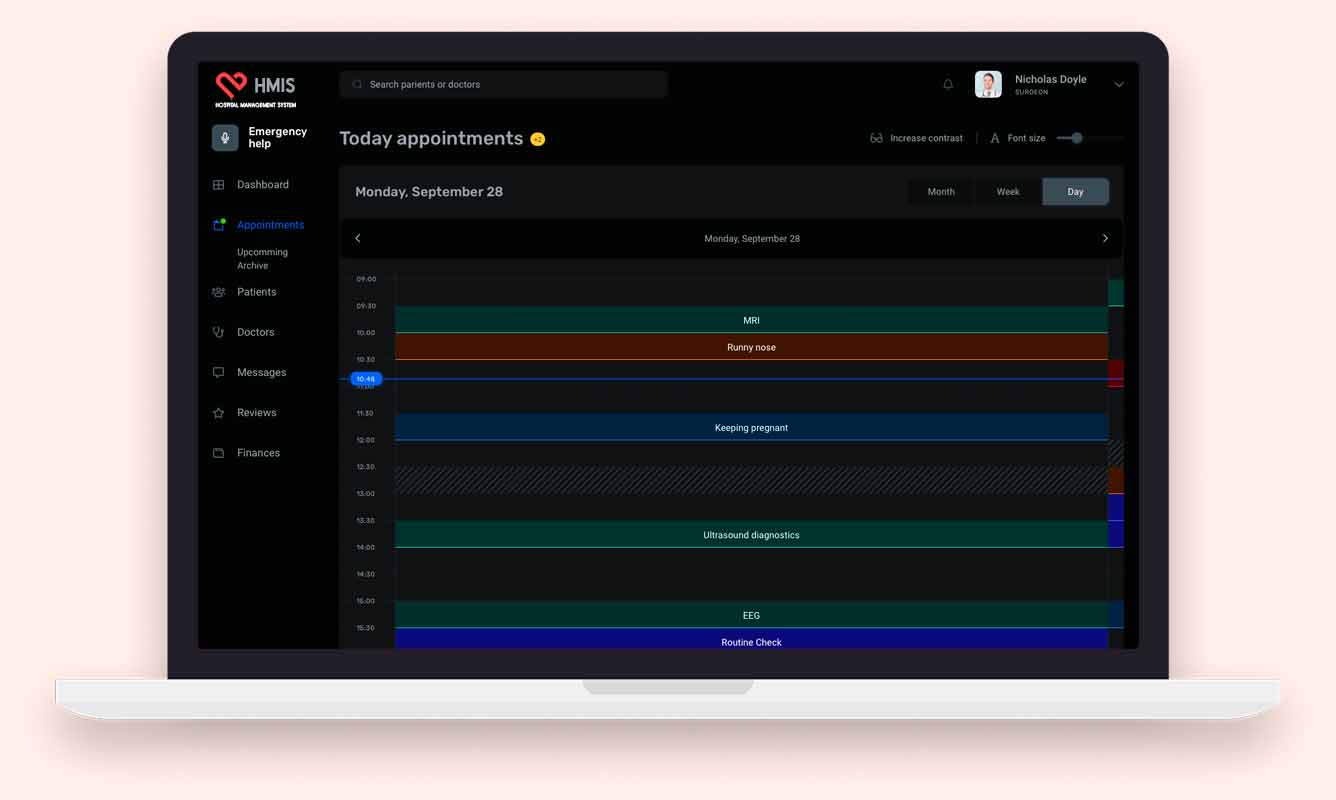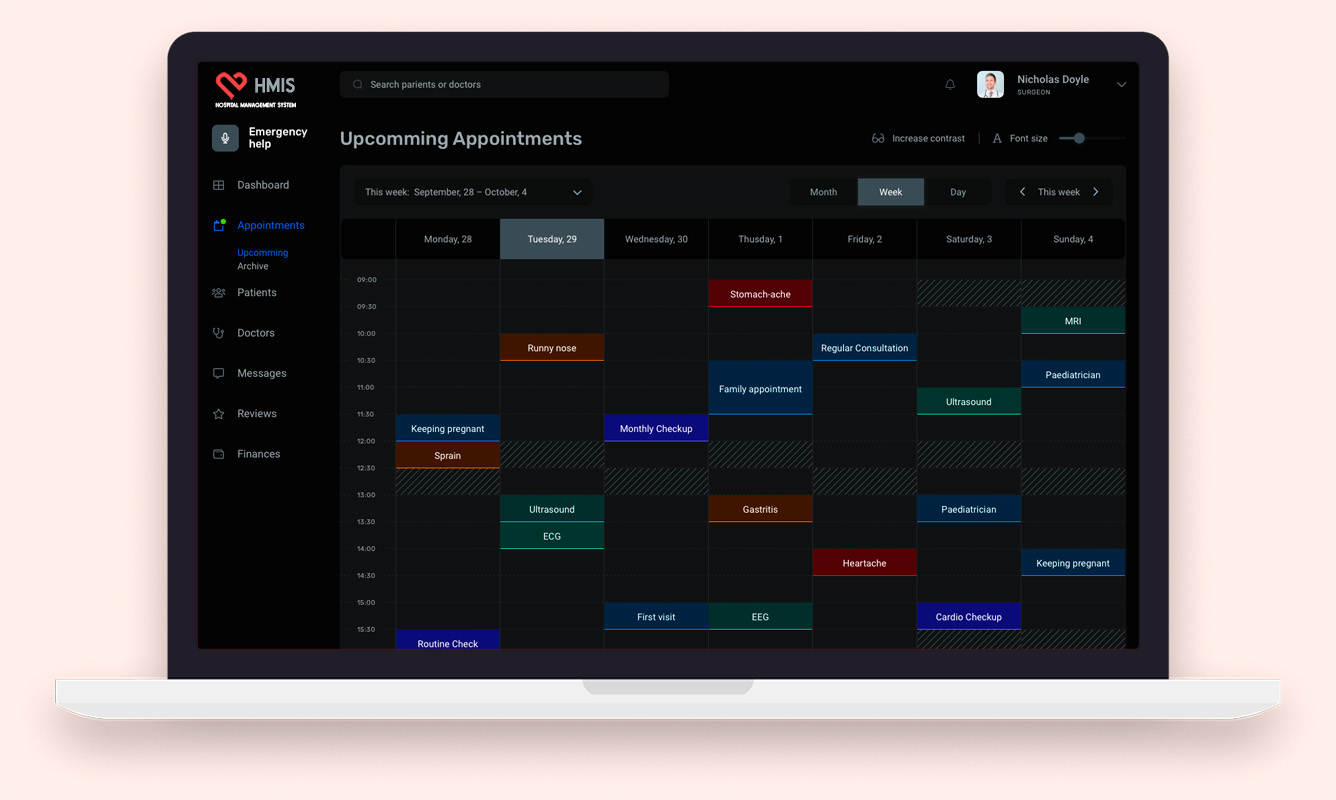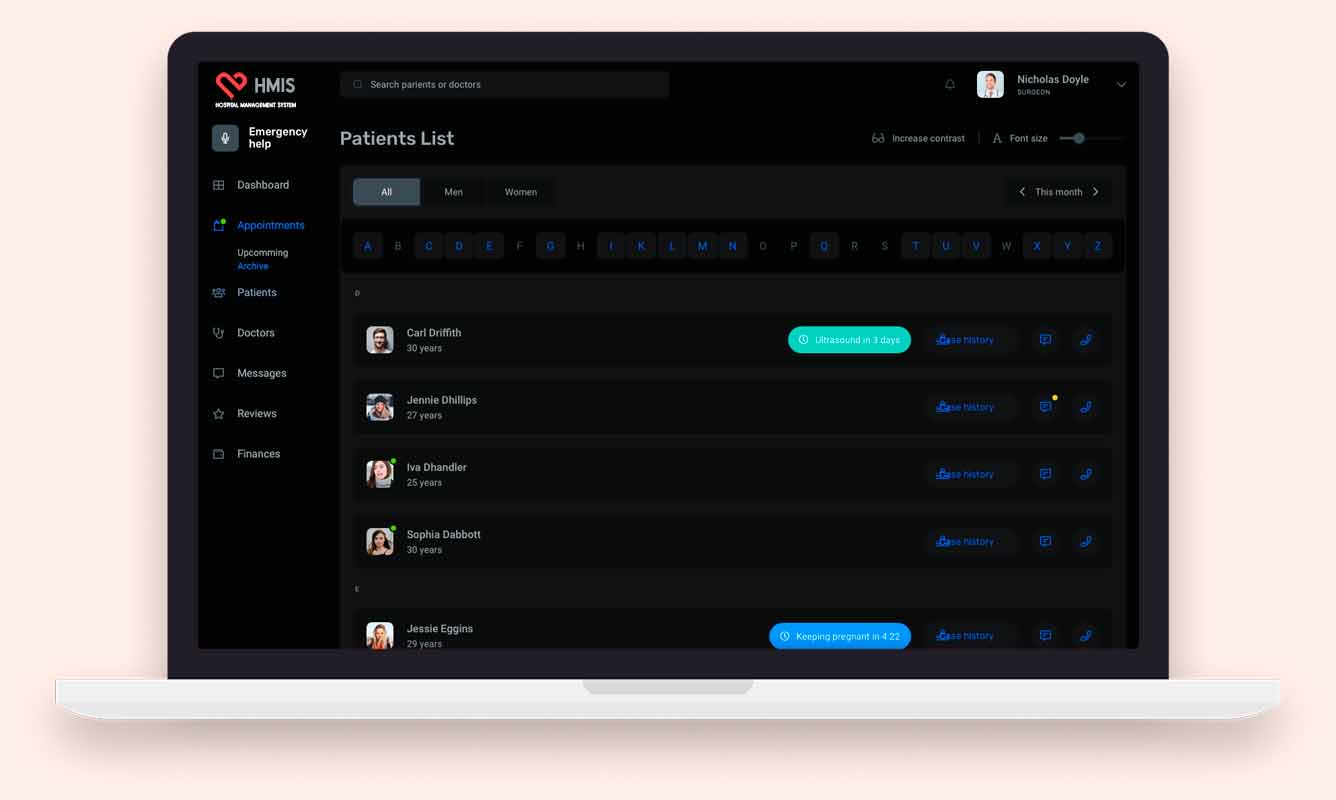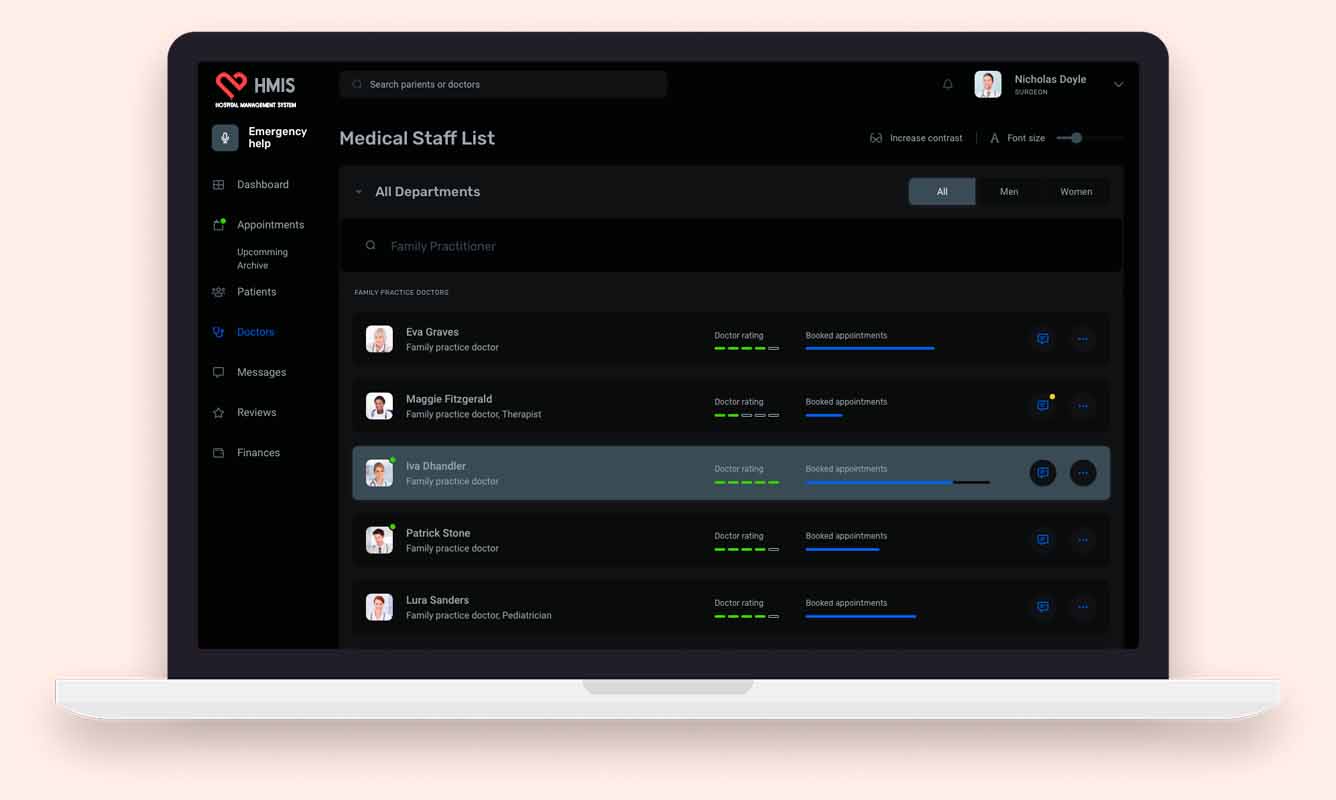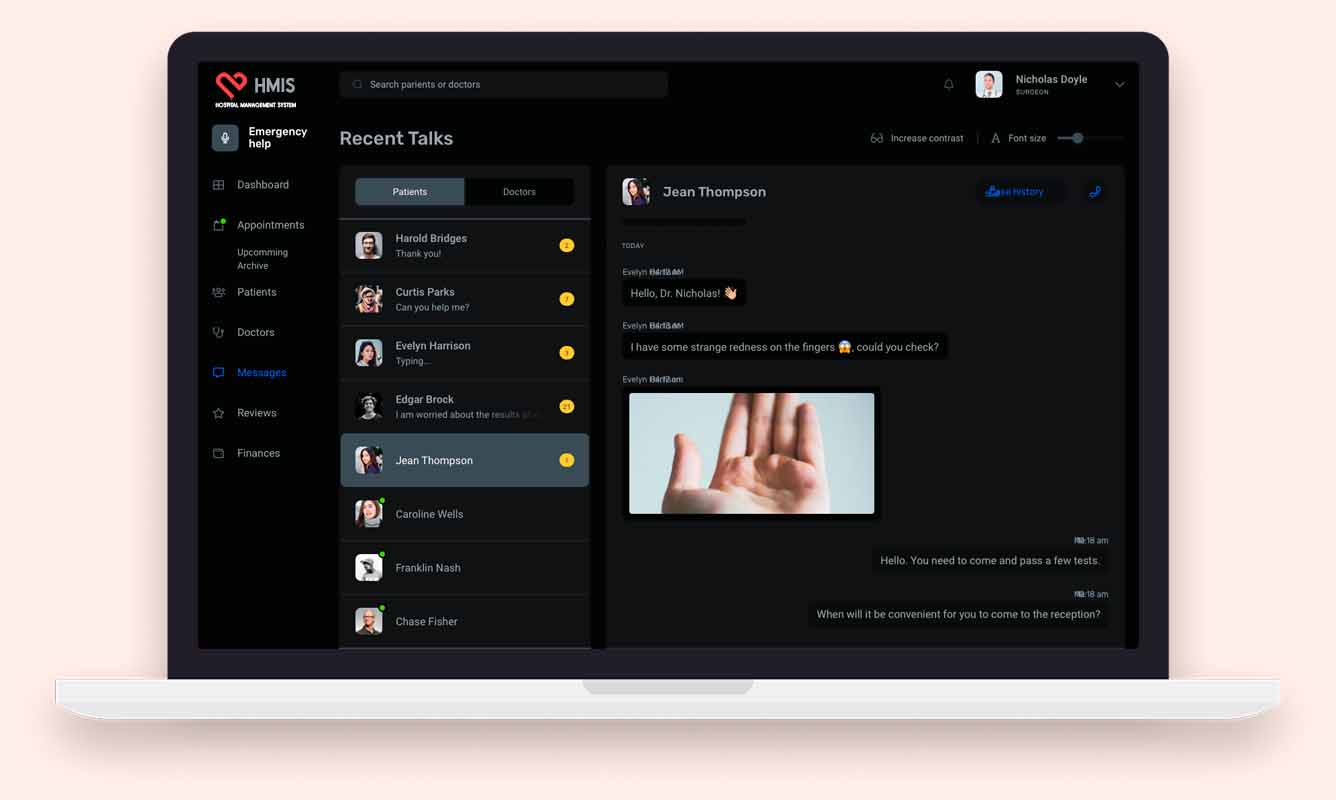 ---
Some of the benefits of the HMIS (or ERP for Healthcare) for your patients
Patient registration.
Allows registering a patient who comes to the clinic in order to obtain a Personal Health Record provided by this person or his family member. This is universally done by filling a template form.
Patient admittance information.
This function collects and maintains an Electronic Medical Record after the person is admitted to the hospital. This module also communicates with other medical databases in order to retrieve and update a patient's complete Electronic Health Record.
Patient billing, insurance and credit tracking.
Emergency care module. Allows speeding up the process of registration and admission during pre-hospital treatment, such as in emergency rooms.
Patient notification.
Notifies patients about their appointments, medication times, discharge recommendations, etc. This function may be provided by a separate web or mobile application linked to the hospital management system. The reminder functionality may be also provided using existing messenger apps.
Pharmacy.
Pharmacy information, booking and purchase for patients. Allows a patient to buy a particular drug immediately or order it in advance.
This list of exemplary features is far from complete, however, it is crucial for understanding how to develop a quality management system in a hospital.
Pros of a Custom Hospital Management Software.
Customization.
Since clinic management software will be used by professionals of different ages that have different backgrounds, it is quite essential to have an intuitive interface that will be understandable to all. Custom development allows clinics to build software the way that is the most user-friendly and effective for their medical staff.
Scalability.
Some clinics may have few staff members and a limited number of patients. However, clinics and hospitals have a tendency to grow, since they oftentimes attract outside investment. When choosing how to create a hospital management software, keep in mind that custom hospital management software development may be a better choice in the long run. It's possible to know how to create a hospital management software with more features based on the existing functionality.
---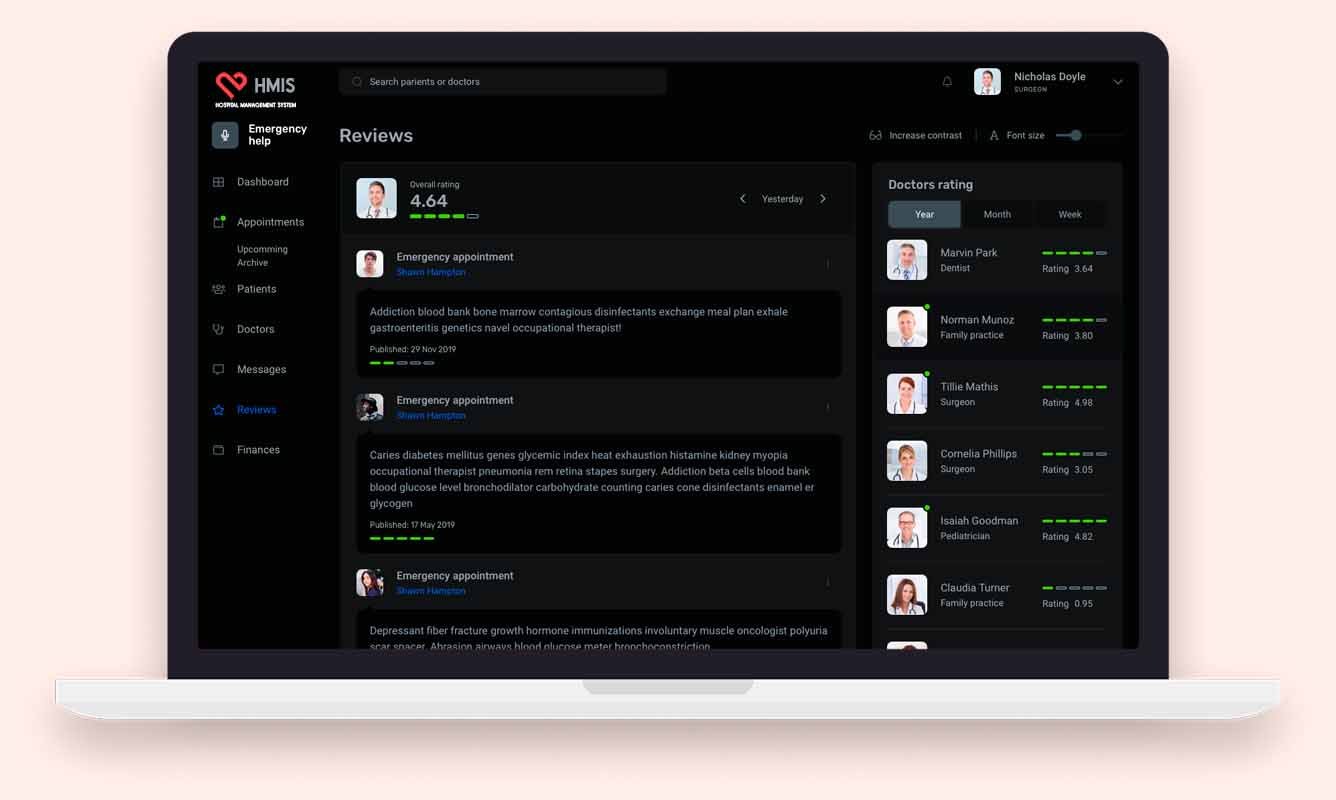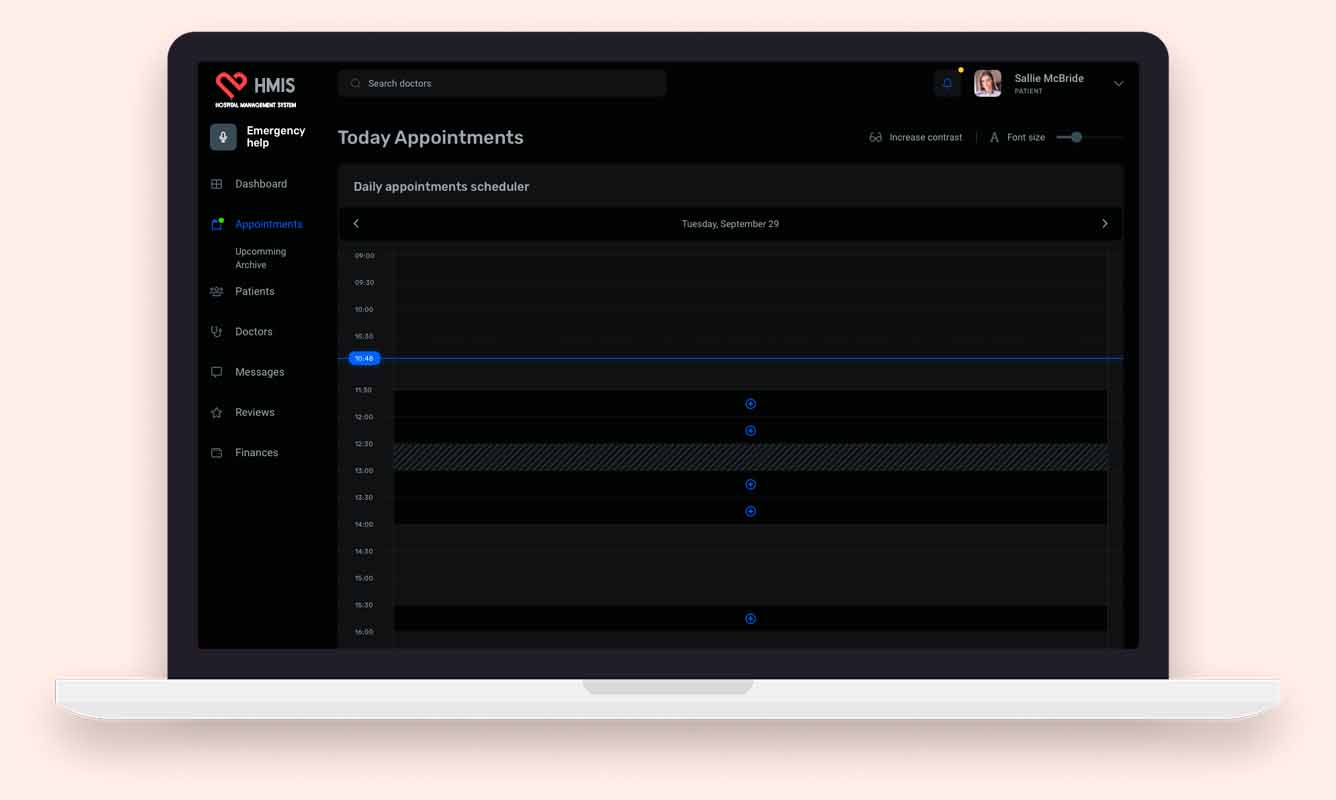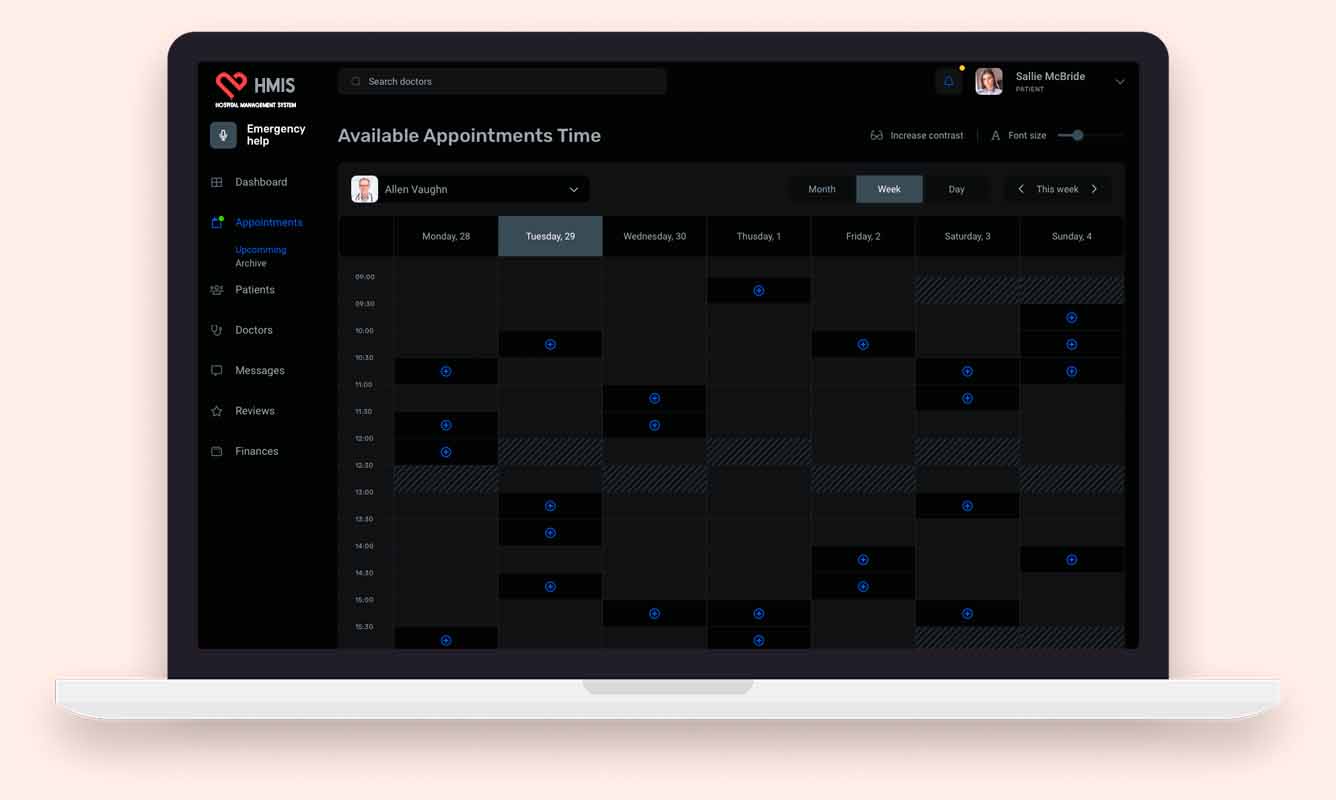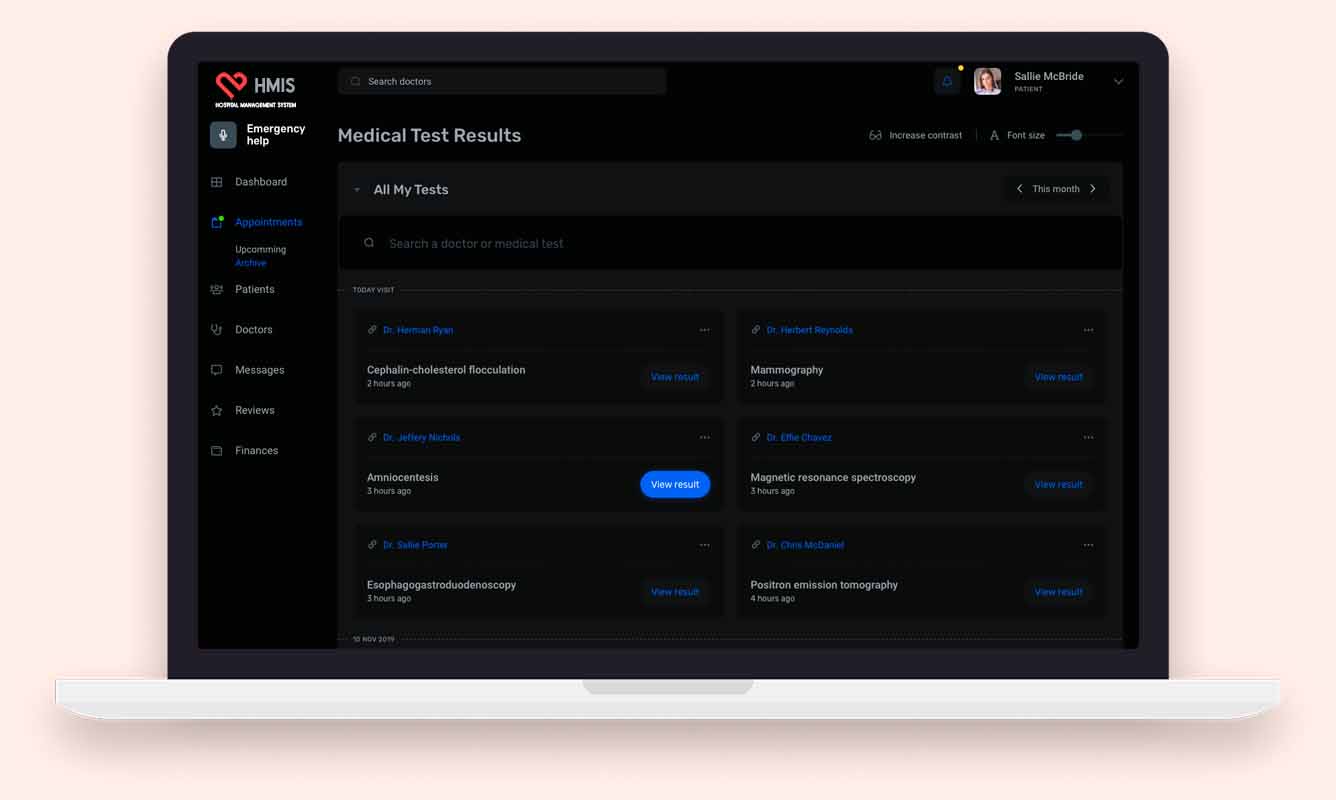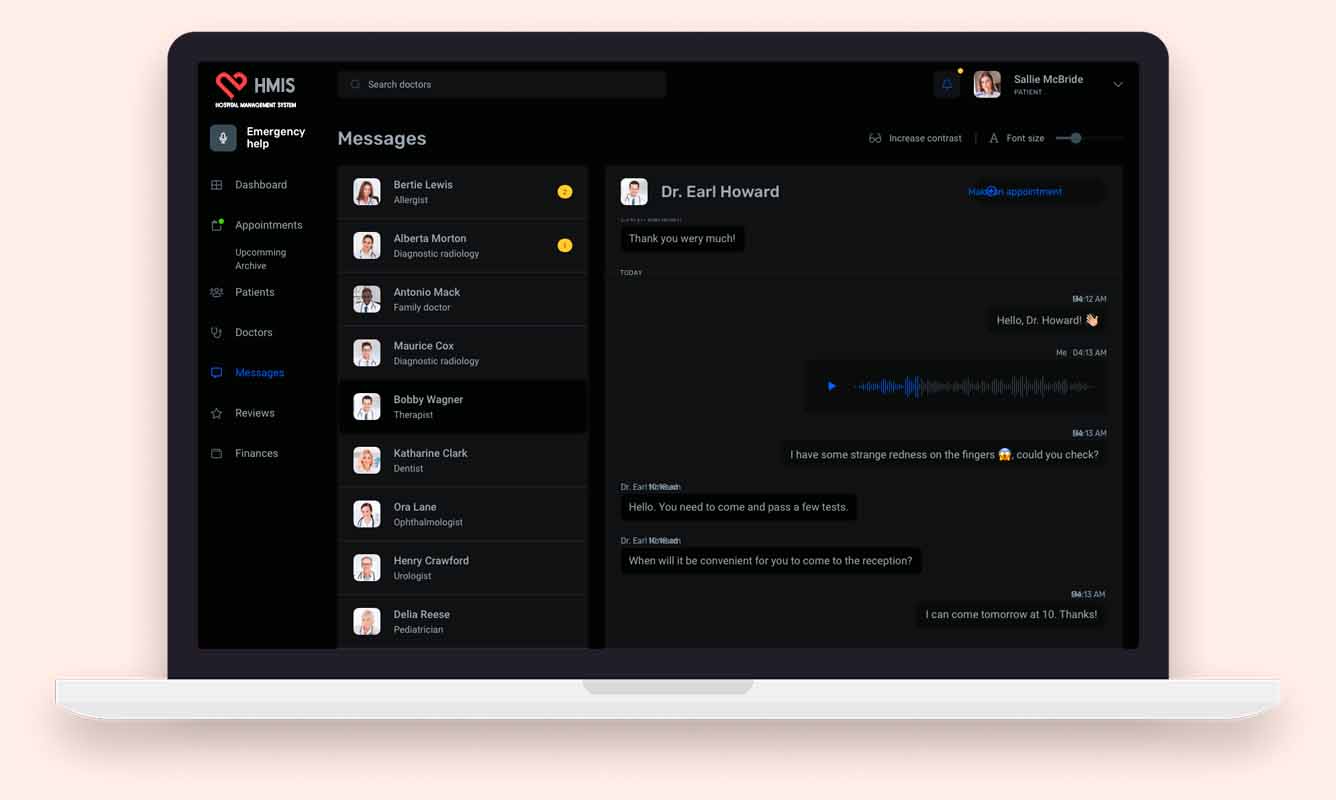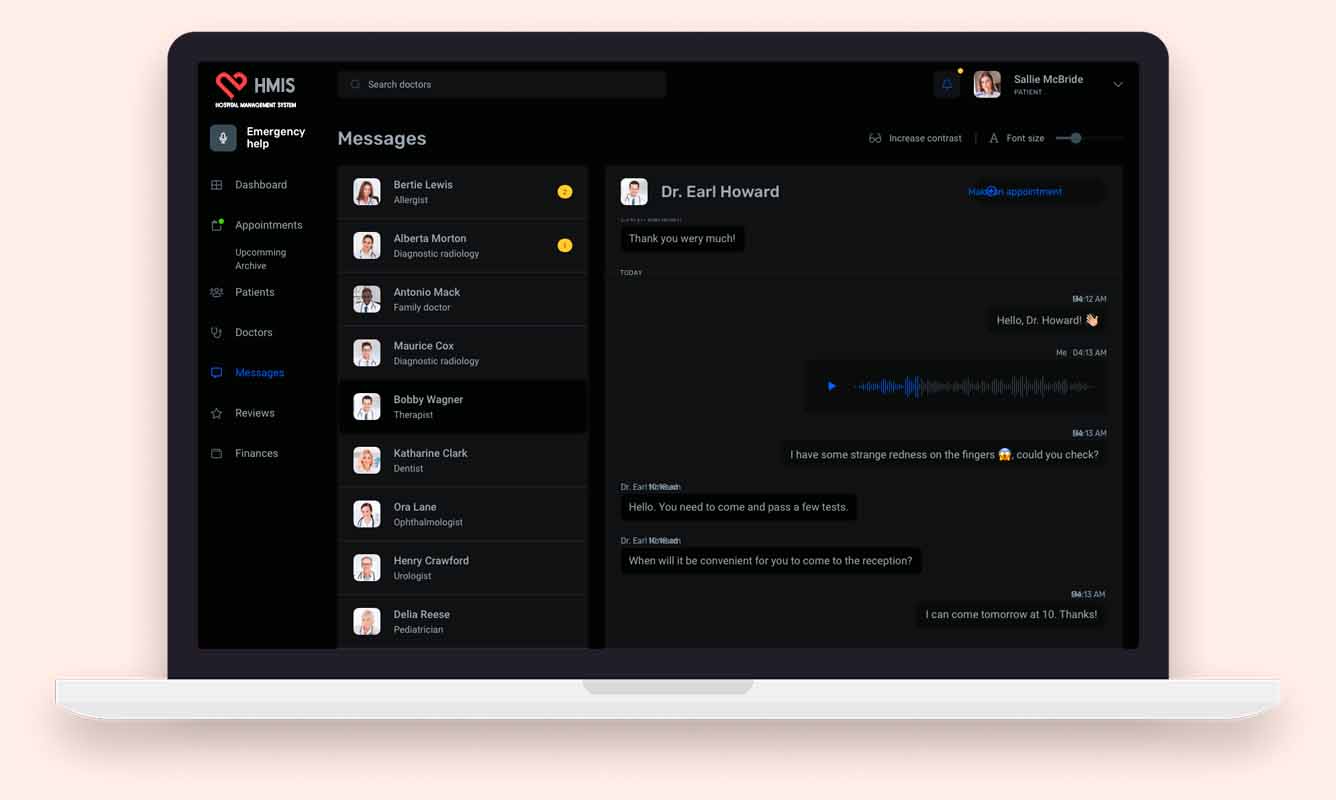 Conclusion

More and more hospitals are transforming their business processes into digital infrastructure. The hospital management system sets in motion optimization of a healthcare organization's workflow and data operations.
Redmonkey HMIS maintains the perfect healthcare performance along with an administrative, medical, legal, and financial regulator.
Whether you want to use a ready-made solution for your hospital or build an online clinic management system from scratch, contact us to get your dream product.