Custom Ecommerce Development
Custom ecommerce development is designing an ecommerce solution unique for each business and following a thorough analysis of business requirements.
They may vary depending on your business model (B2B, B2C, C2B, etc.), eCommerce website size (small, mid, or large) and your own specific goals. Then you can carefully weigh up all of the possible pros and cons of eCommerce development platforms. This way, you'll be able to decide upon a cost-efficient solution that is perfect for your business.
At Redmonkey, we research a target audience and plan customer experience diligently to achieve maximum ROI for custom ecommerce website development.
---
E-commerce Development that Drives Results
E-commerce has become one of the fastest growing and largest industries in the world. In 2019, U.S. online retail sales totaled more than $365 billion, and they are projected to grow to over $600 billion in the next five years. If you have a product or service you want to sell online, setting up an e-commerce website is an essential first step to finding the right customers.
At Redmonkey, we have a team of experienced e-commerce developers who understand the latest trends and tools in site development, as well as best practices that will tun your website browsers into buyers.
---
How to start selling online
Starting to sell online is incredibly quick and easy.
You can:
Set up a dedicated online store and start taking orders immediately
Add an online payments tool to your existing website (there are options that don't require any coding knowledge)
Create pay links, pay buttons and QR codes to share with customers however you wish, including via email and, in the case of QR codes, on printed materials like leaflets
sell on social media by inserting payment and booking links to posts
---
Integral Features of a Winning eCommerce Website
To make the purchasing process easy for your customers, you'll need to include several compelling features in your mobile application or website. Here are a few of the most common features:
Simple, intuitive and effortless navigation menu, filters, and checkout forms: These are vital features for a user, helping to guide them through a range of multiple product items on your website. One misstep can prompt them to search for the navigation simplicity on the rival's site.
Omni-channel experience: even more than navigation simplicity, consumers value the ability to switch between different devices. Surprisingly the latest survey reveals that users still prefer making purchases on their desktop computers (56%) rather than smartphones (37%). However, 53% of traffic comes from mobile devices compared to 32% from laptops. This mean that consumers often browse using their smartphones.
Comprehensive product descriptions: 98% of users abandon a purchase because of incorrect and incomplete product information on the web page or mobile app.
Online chats and quick response: More than 80% of consumers want brands to always be available and receive updates about their purchases.
Free shipping feature, tracking of shipment details, information about refund and retuns: these are the top on-demand features that consumers expect merchants to support.
SEO optimization: Organic traffic is the key to increasing brand visibility. Organic searches make up 51% of total site traffic. At the same time, over 70% of people never go further than the first page of their search.
---
Resume
The ideal situation is that once your website is set up and run, you won't have to worry about it anymore. Yet it is often not the reality. Consumer behavior changes over time.
Therefore, as an eCommerce website owner, you should ensure that the site stays relevant and updated through regular checkups and maintenance.
Remember that your efforts in custom eCommerce website development all come down to two things: delivering an attractive user interface and improving customer experience during their shopping jouney.
The last 15 years have honed the competencies of Redmoney – a software development company in Ukraine, especially in developing and guiding the growth of eCommerce businesses.
No matter if you want to launch, optimize, migrate or go omnichannel, Redmonkey all can help with high-quality eCommerce development services that are tailored to your needs.
---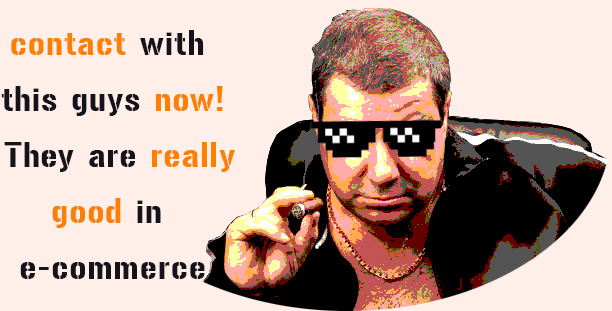 Get an E-Commerce Website Quote Today
Check out all the services and support we offer to our clients, and contact us today to get a quote on your next e-commerce website development project.