Landing Page. Why Do You Need One Page Website
Landing Page. Why Do You Need One Page Website
A landing page is one of the most important parts of your web resource as it influences your conversion rates. It also should not only be nicely built and designed. When visitors come to your website they are looking for answers to their questions. As the most effective instance for driving sales and capturing leads, the landing page must be catchy and easy to use, so any visitor won't have a chance of getting lost while searching for information on your landing page.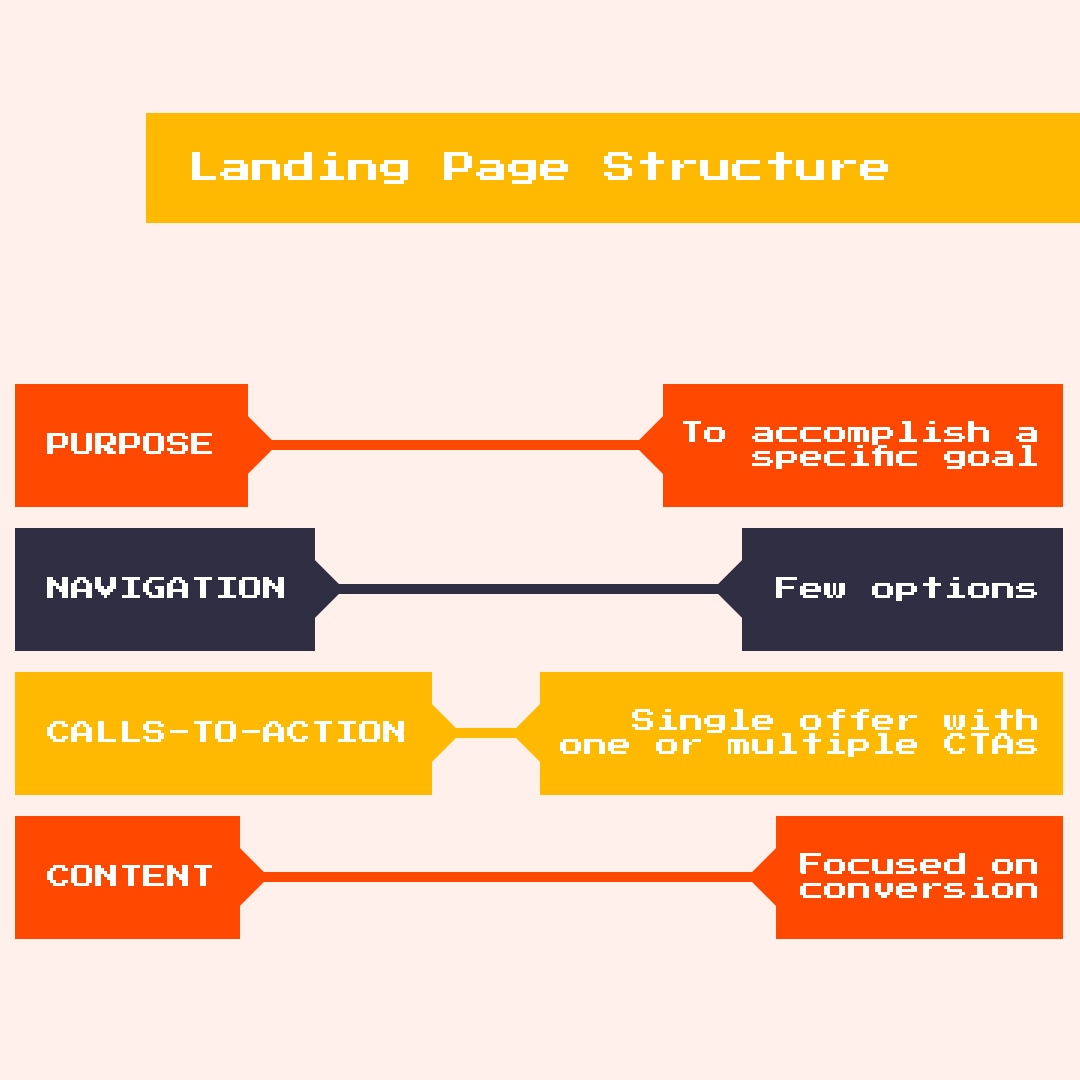 Of course, you need to apply primary intenet-marketing rules to a landing page. You'll need to do some research to get to know about the types of visitors who are most likely to convert. After considering all demographic and behavioral facts you'll need to put metrics to calculate the success rate of your landing page. Once you've done that, the most crucial part is to create a design that will catch the visitor and delay his or her page exit. Before starting one of the best practices is to make tests to get to know about the dropout rate for a short amount of time spent.
Why You Should Use a Landing Page?
The main difference between a landing page and a classic web page, a landing page has a single goal - CTA (call to action). It's one of the best options to increase the conversion rates of your marketing campaigns and reduce expenses for receiving leads or sales. It's also a great method of driving traffic, improving SEO, and brand building. The landing page leads customers to a product or service and stimulates them to take action. There is a list of advantages to the landing page but the most significant are written below.
1. Segmentation
2. Advertisement
3. Connects Ads with the Brand
As you see, the landing page is able to cover major marketing tasks and be useful in market research. Everything seems pretty clear about connecting ads with the brand as the landing page offers a possibility to show your brand's value. So let's take a closer look at segmentation and advertising tasks.
Advertisement
It is like the front yard of your organization. It's a well-known fact that first impressions are crucial and can influence a lot. It doesn't matter whether the user came to your website through organic search or by clicking on an ad. The main aim is to create a useful resource where the visitor is able to find exactly what he or she is looking for.
As with any advertising instrument, the landing page needs to be simple. If the user is not able to find what he or she is looking for within a short time frame, your website would ean additional dropout rates. So, if the website is not easy to use and the content on it doesn't meet the keywords or ads, visitors won't spend their time on it.
Segmentation
Segmentation is about splitting your traffic based on the user's demographic data, browser, source of traffic, etc, and serving each of the 'segments' with personal information and landing page content. This type of website gives you an opportunity to make an individual approach to different segments of your target audience.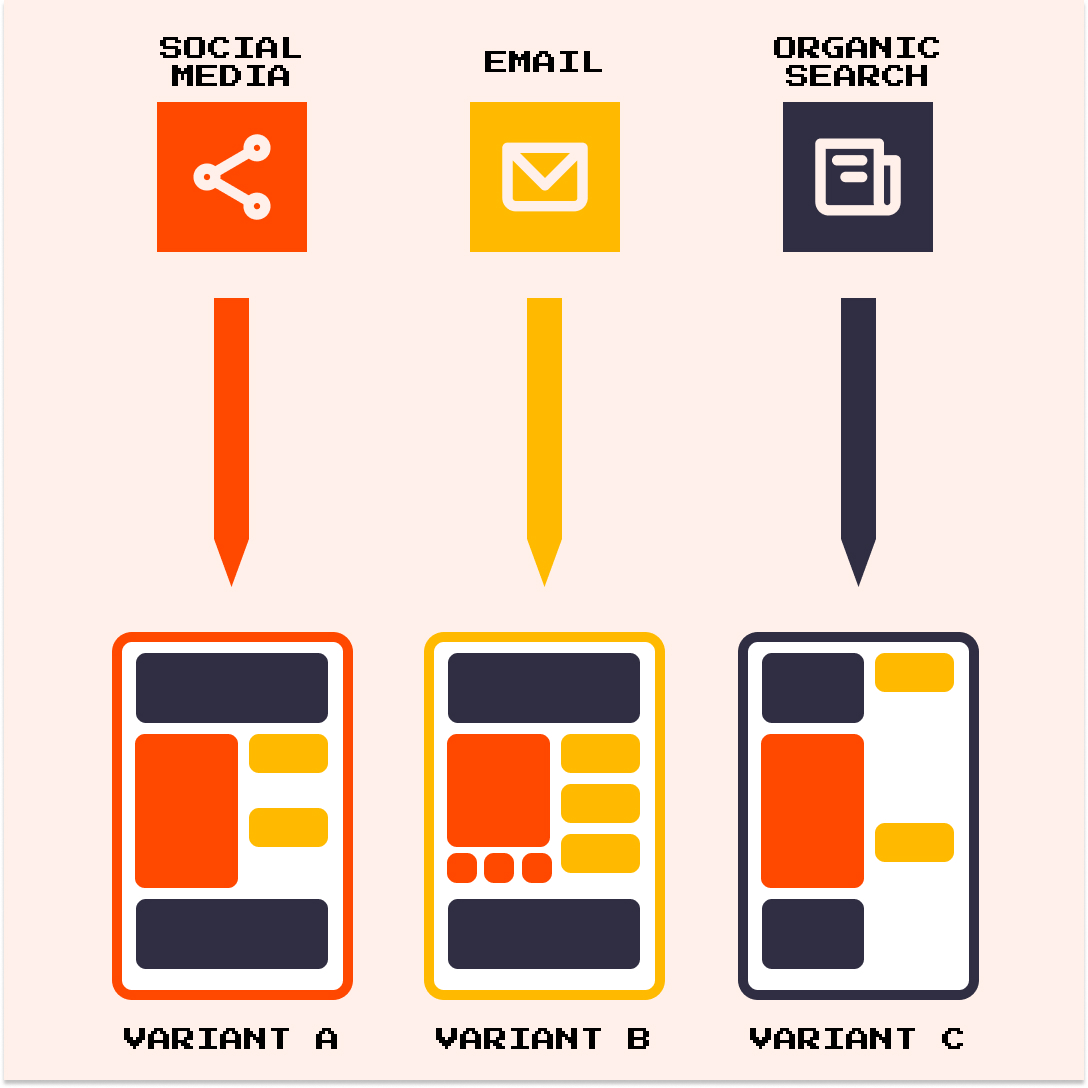 As you see, through a segmented landing page you are able to create relevant messages. This function can dramatically improve your conversion rate, so this feature deserves more detailed development. In conclusion, the landing page is not as simple as it looks at first sight and is able to boost your business growth.
How Does Landing Page Work?
One of the main missions of the landing page is to convert visitors into leads or subscribers. Keep in mind that it isn't an independent instance. You won't get clients once the landing page is built and tested. Keep in mind it is only a part of your sales funnel or marketing strategy. For example, traffic generation goes before the landing page and once the user comes to your website it is possible to move the visitor forward to the next stage, where he or she gets a product trial or gets into the waitlist, checkout page, etc.
Integration with CRM systems is important when we are talking about landing page efficiency and result tracking. It doesn't matter whether it is a part of email marketing or marketing automation. The landing page performs only a specific function, so to make it work you have to be sure that all the other steps of the sales funnel or conversion process work perfectly.