Housing cooperative management system
A team of Redmonkey specialists has developed a system for managing housing cooperative - OSBB.work
A housing cooperative, or housing co-op, is a legal entity, usually a cooperative or a corporation, which owns real estate, consisting of one or more residential buildings; it is one type of housing tenure. Housing cooperatives are a distinctive form of home ownership that have many characteristics that differ from other residential arrangements such as single family home ownership, condominiums and renting.
---
Anyone can create their own cooperative account in the system, register apartments and residents.
After registration, the manager performs all necessary actions directly in the system osbb.work
The simplified principle of operation of the system can be described by the following scheme
We have developed a convenient and flexible system for cooperatives.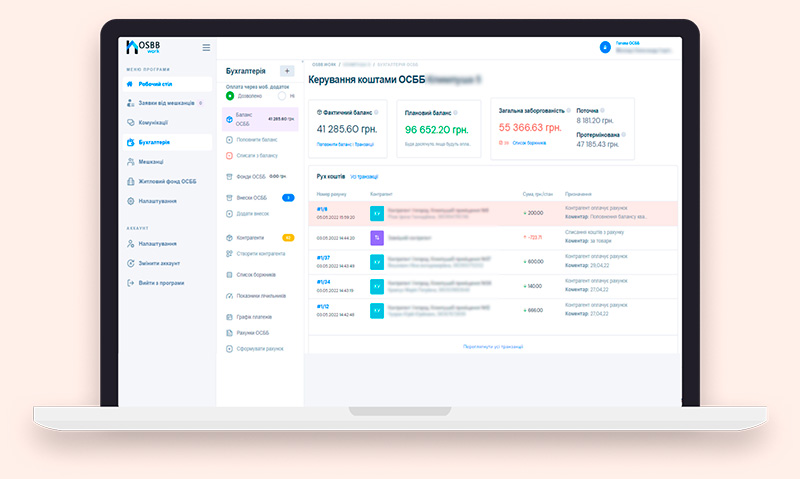 Using our system, the cooperative manager has the opportunity to:
administer the housing stock: apartments, premises, garages
administer and communicate with residents
issue invoices for payment and keep accounts
communicate with residents in chat rooms, conduct polls and voting
publish news and announcements of the cooperative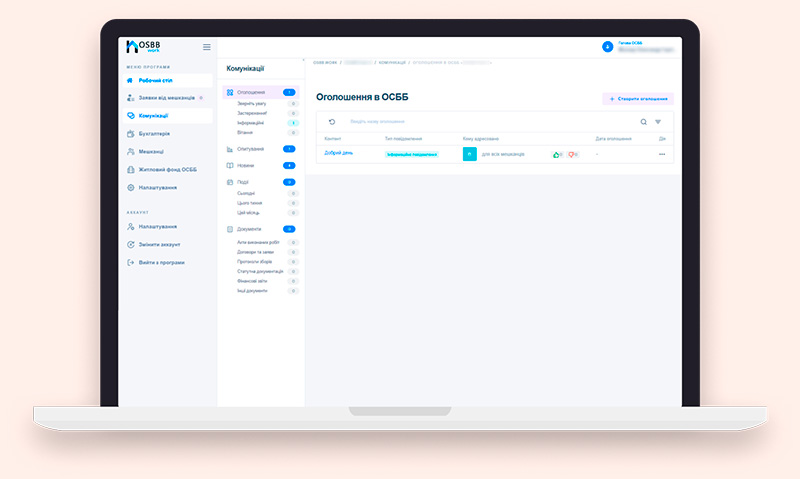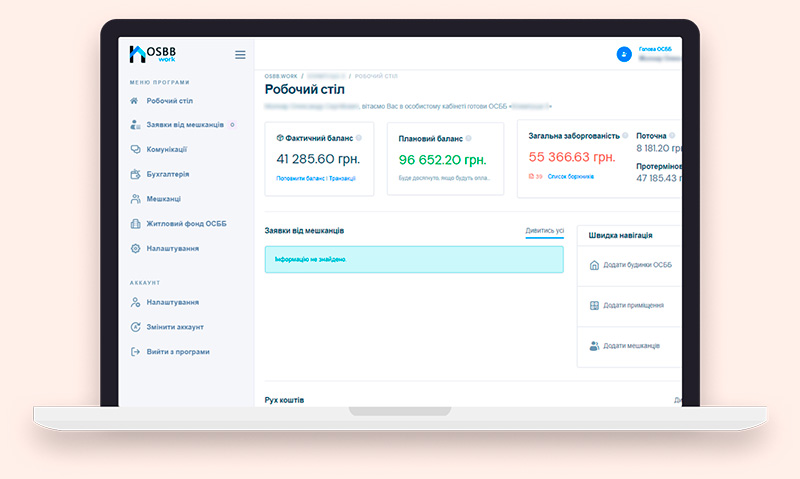 ---
A convenient application is available for the residents of the cooperative through which you can:
view your accounts
watch the costs of the cooperative
communicate with neighbors
communicate with the managing cooperative
vote, view news and posts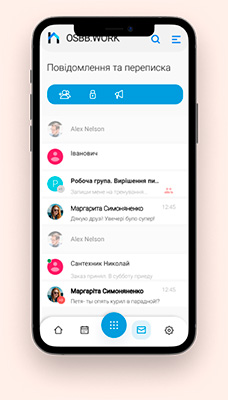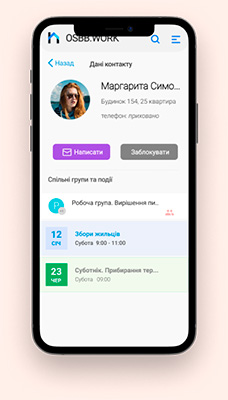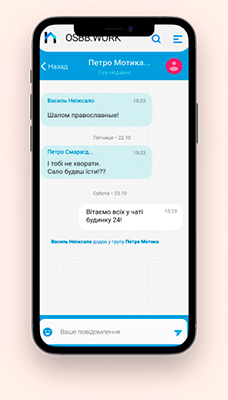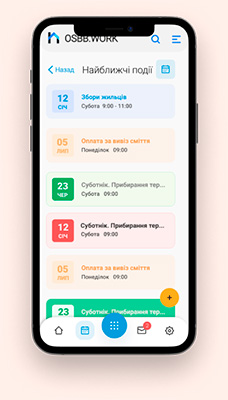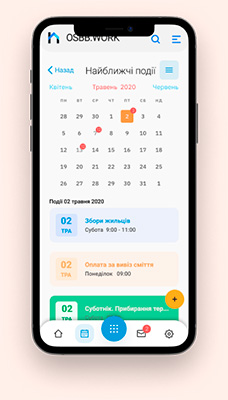 ---
If you are interested of Housing cooperative management system, please contact us for discuss